15 October, 2019 VNTG
Ho Chi Minh City, also informally known by its former name of Saigon, is the largest city in Vietnam by population. It was known as Prey Nokor prior to annexation by the Vietnamese in the 17th century. Under the name Saigon, it was the capital of the French colony of Cochinchina and later of the independent republic of South Vietnam 1955–75. On 2 July 1976, Saigon merged with the surrounding Gia Định Province and was officially renamed
Ho Chi Minh City
after revolutionary leader Hồ Chí Minh (although the name Sài Gòn is still widely used)
Ho Chi Minh City is located in the south-eastern region of Vietnam, 1,760 km (1,090 mi) south of Hanoi. The average elevation is 19 metres (62 ft) above sea level. It borders Tây Ninh Province and Bình Dương Province to the north, Đồng Nai Province and Bà Rịa–Vũng Tàu Province to the east, Long An Province to the west and the East Sea to the south with a coast 15 km (9 mi) long.
The city has a tropical climate, specifically a tropical wet and dry climate, with an average humidity of 78–82%.The year is divided into two distinct seasons. The rainy season, with an average rainfall of about 1,800 millimetres (71 in) annually (about 150 rainy days per year), usually begins in May and ends in late October. The dry season lasts from December to April. The average temperature is 28 °C (82 °F), with little variation throughout the year.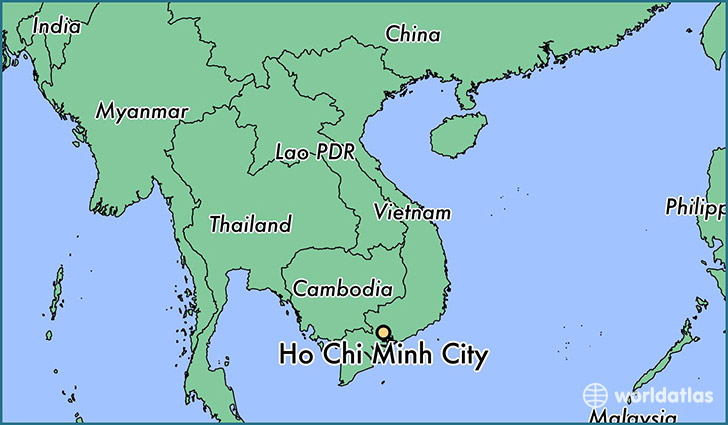 Today, the city's core is still adorned with wide elegant boulevards and historic French colonial buildings. The majority of these tourist spots are located in District 1 and are a short leisurely distance from each other. The most prominent structures in the city centre are the Reunification Palace (Dinh Thống Nhất), City Hall (Ủy ban nhân dân Thành phố), Municipal Theatre (Nhà hát thành phố, also known as the Opera House), City Post Office (Bưu điện thành phố), State Bank Office (Ngân hàng nhà nước), City People's Court (Tòa án nhân dân thành phố) and Notre-Dame Cathedral (Nhà thờ Đức Bà). Some of the historic hotels are the Hotel Majestic, dating from the French colonial era, and the Rex and Caravelle hotels are former hangouts for American officers and war correspondents in the 1960s & '70s.
Saigon Notre Dame Cathedral It was approximated that 4.3 million tourists visited Vietnam in 2007, of which 70 percent, approximately 3 million tourists, visited Ho Chi Minh City. A tour guide demonstrates a secret entrance at the Củ Chi tunnels. The city has various museums including the Ho Chi Minh City Museum, Museum of Vietnamese History, the Revolutionary Museum, the Museum of south-eastern Armed Forces, the War Remnants Museum, the Museum of Southern Women, the Museum of Fine Arts, the Nha Rong Memorial House, and the Ben Duoc Relic of Underground Tunnels. The Củ Chi tunnels are north-west of the city in Củ Chi District. The Saigon Zoo and Botanical Gardens, in District 1, dates from 1865.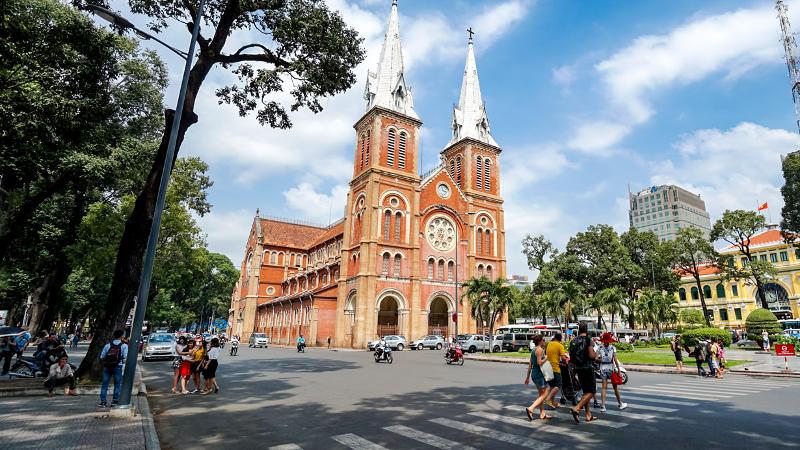 The Đầm Sen Tourist and Cultural Park, Suối Tiên Amusement and Culture Park, and Cần Giờ's Eco beach resort are three recreational sites inside the city which are popular with tourists. Aside from the Municipal Theatre, there are other places of entertainment such as the Bến Thành theatre, Hòa Bình theatre, and the Lan Anh Music Stage.
Ho Chi Minh City is home to hundreds of cinemas and theatres, with cinema and drama theatre revenue accounting for 60–70% of Vietnam's total revenue in this industry. Unlike other theatrical organisations found in Vietnam's provinces and municipalities, residents of Ho Chi Minh City keep their theatres active without the support of subsidies from the Vietnamese government. The city is also home to most of the private film companies in Vietnam. Like many of Vietnam's smaller cities, the city boasts a multitude of restaurants serving typical Vietnamese dishes such as phở or rice vermicelli. Backpacking travellers most often frequent the "Western Quarter" on Phạm Ngũ Lão Street and Bùi Viện Street, District 1. As the international tourist statistic, This city welcomed 6 million tourists in 15/12/2017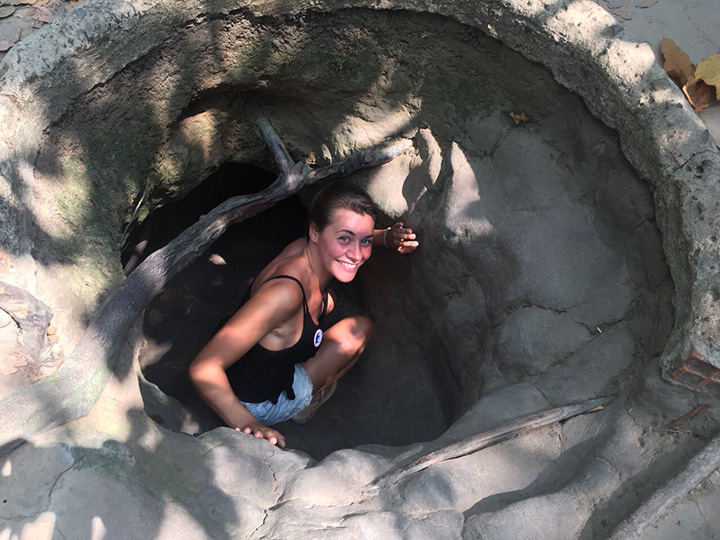 Tourist comes to Ho Chi Minh City can easily find many tours available as daily departure such as Ho Chi Minh City Full Day Tour or even Ho Chi Minh City Half Day Tour. If you would like a combination tour instead of just going around the city, you can join the follow tours: Luxury Cu Chi Tunnels - Ho Chi Minh City Tours Full Day Group Tour or Private Ho Chi Minh City - Cu Chi Tunnels Full Day Tour etc... Contact reliable team of Vietnam Travel Group for best tour available and quote.