02 October, 2018 Vietnam Travel Group
Mui Ne features are immense sand dunes meandering through kilometers of red, yellow and white, shady roads under coconut trees, beautiful rows of palm trees and cliffs battered by the waves of the sea.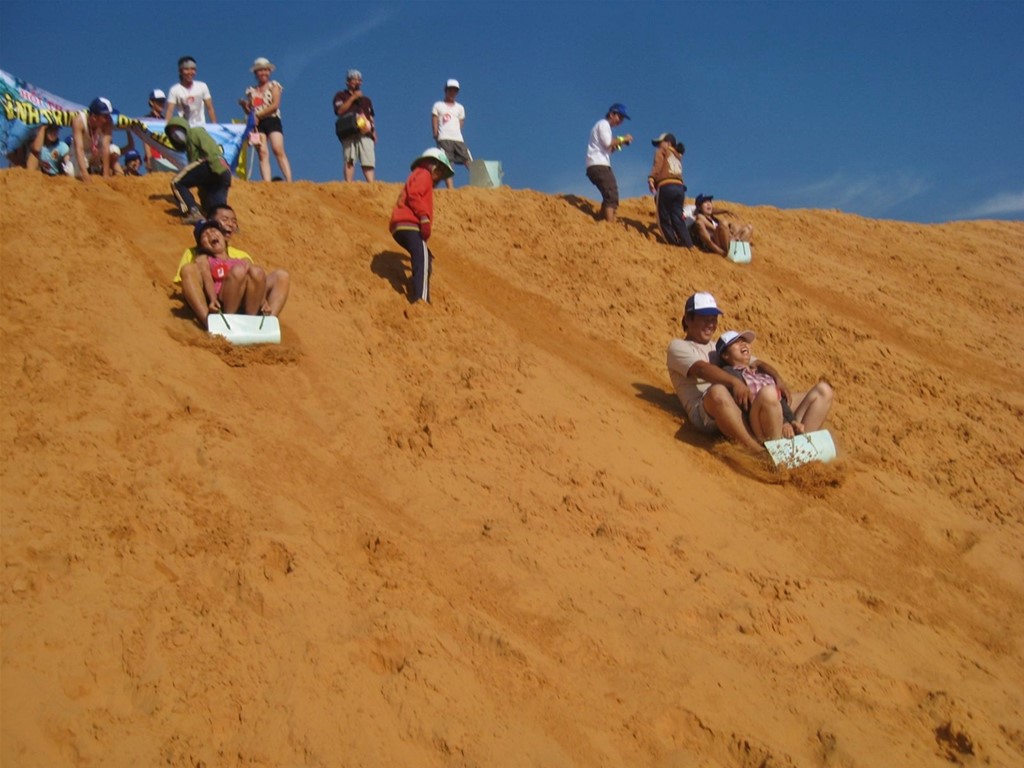 Sand-slide, Mui Ne, Phan Thiet, Vietnam
Location: Ham Tien Ward, Phan Thiet City, Binh Thuan Province, 22km from the centre of Phan Thiet City and about 220km from Ho Chi Minh City.
Characteristics: Mui Ne is known for its dramatic mix of red and white sand dunes spanning dozens of kilometres in length.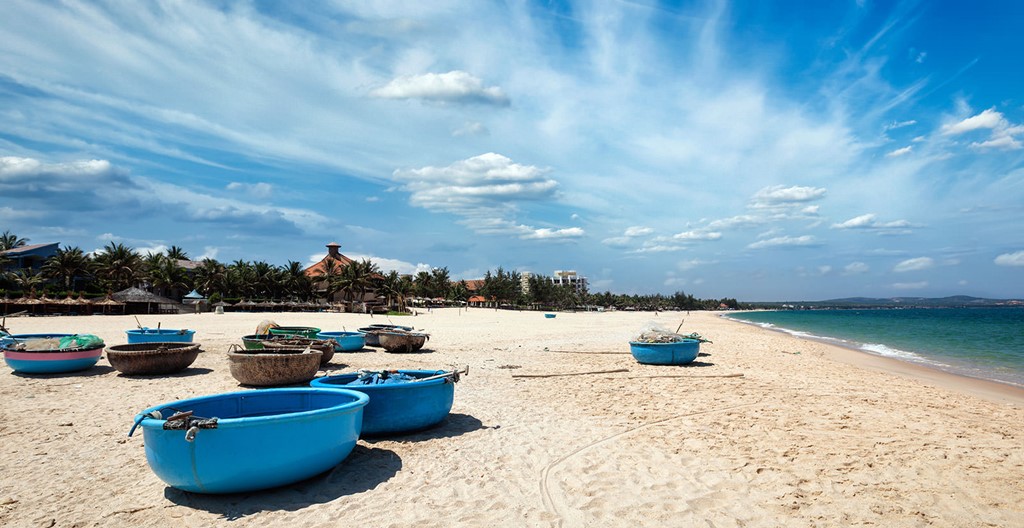 Mui Ne Beach - Phan Thiet, Vietnam
The beach is shallow and sloped, the water is clean and blue and the sun rarely hides behind clouds. The typical scenery of Mui Ne lies in the moving lines of golden sand caused by the wind and when they are seen from afar they look like moving waves. The scenery looks more fascinating at dawn, when young Cham girls in green dresses go to work. That's why no photographer fails to visit this area.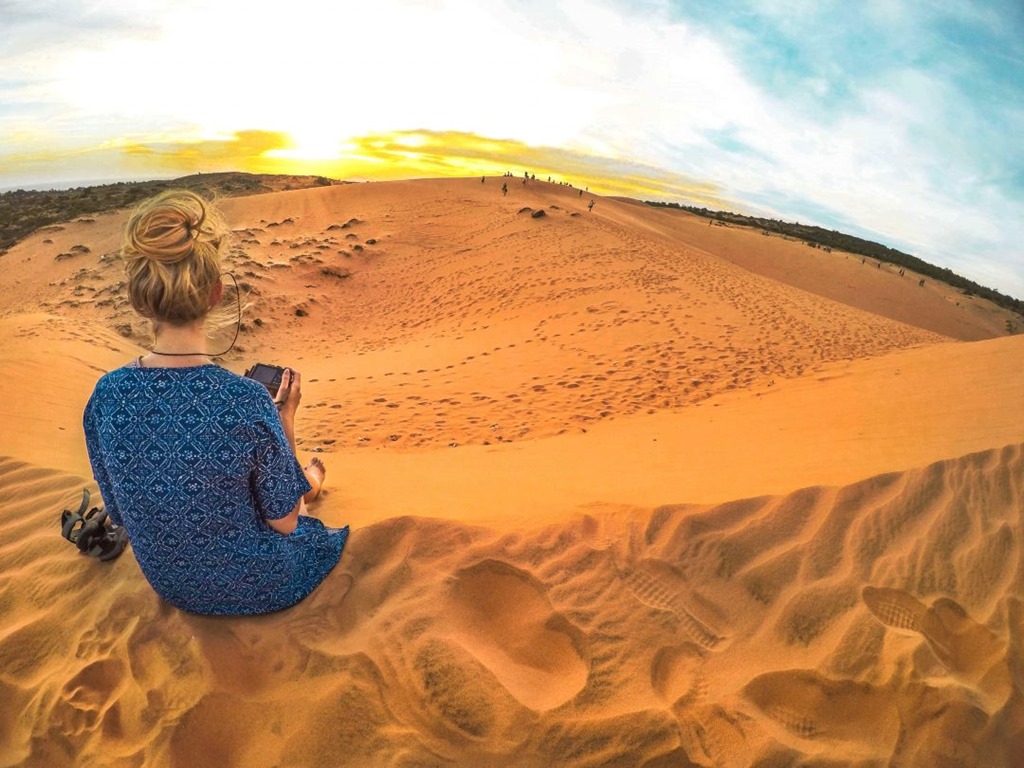 Sand dune Mui Ne - Phan Thiet, Vietnam
◊ "Kingdom of Resorts" Mui Ne is an ideal place for rest and relaxation. Mui Ne has known as "Kingdom of resorts" of Viet Nam with many resorts along the seacoast. Visitors can swim in the blue water of the sea, slip on the sand dunes, relax in swimming pool of resorts or kiteboard and windsurf. The beach has the best conditions for water sports because it has strongest and most consistent cross-onshore winds in Asia and the lowest rainfall in Viet Nam. There are currently about a dozen kiteboarding centers in Mui Ne and the competition is fierce. In addition, visitors can go shopping at the Mui Ne Market for types of fresh sea-food and local specialties.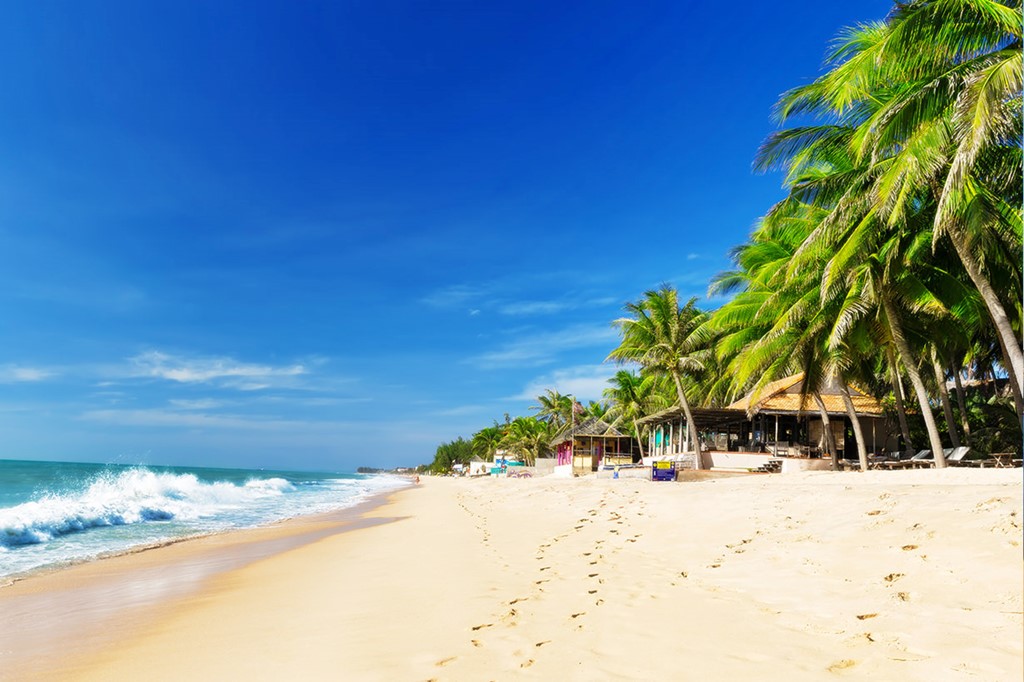 Mui Ne Beach - Phan Thiet, Vietnam
◊ Surrounding Attractions Mui Ne's surroundings has some beautiful sceneries such as Suoi Tien (Fairy Spring) - deep and red canyons parted by twisting streams and echoed by the sounds of tropical birds; Ong Hoang Building and Po Sha Nu Cham Tower Complex.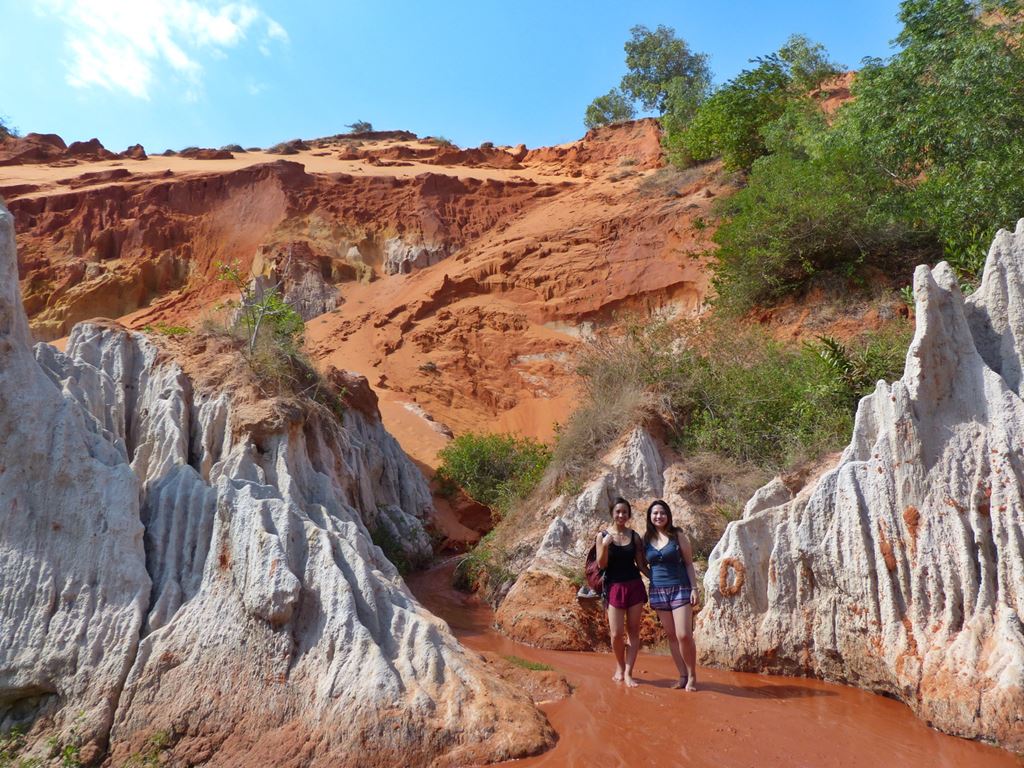 Fairy Stream - Mui Ne, Phan Thiet, Vietnam
◊ How To Get There From Ho Chi Minh City, taking National Road No.1 for about 200km to Phan Thiet City and then taking Route 706 for another 22km, visitors will reach Mui Ne Beach.
If you would like to visit this fascinating place, feel free to Vietnam Travel Group or visit our website www.vietnamtravelgroup.com for more detail:2D1N: https://www.vietnamtravelgroup.com/tour/2days-mui-ne-beach-vacation-luxury-group-tour-ct345.html
3D2N: https://www.vietnamtravelgroup.com/tour/private-mui-ne-relaxation-a-sandy-beauty-spreading-ct311.html
Vietnam Travel Group's Team