03 July, 2019 VNTG
Within just 5 days, you will be able to explore every outstanding characteristic of Ba Be lake and Ha Giang – the two beautiful and stunning places of Vietnam. Vietnam Travel Group is honored to introduce you this amazing 5 days package tour which will bring you summer with endless joy.
What is Ba Be Lake and Ha Giang, Vietnam?
Ba Be Lake is a freshwater lake in Bac Kan, Vietnam. It is one of the hundred largest freshwater lakes in the world, located in Ba Be National Park, which is recognized as a national tourist area in Vietnam. The lake was formed more than 200 million years ago. The creation of the Southeast Asian continent at the end of the Camri period, brought a huge body of water with a surface area of approximately 5 million meters square and a thickness of more than 30 meters on the middle of limestone mountains, creating Ba Be Lake.
The greatest value of Ba Be Lake is the unique geological landscape, the outstanding value for geological geology and great value for biodiversity. This is the largest natural freshwater lake in Vietnam. In 1995, Ba Be Lake was recognized as one of the 20 special freshwater lakes in the world that needs to be protected by the World Freshwater Lake Conference in the US. At the end of 2004, Ba Be National Park was recognized as ASEAN Heritage Garden.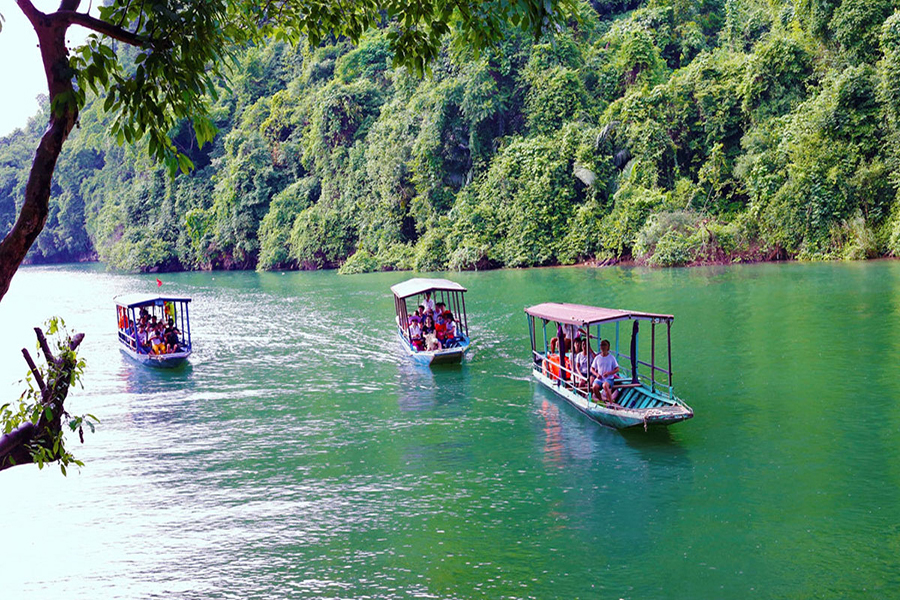 Ba Be Lake has amazingly breathtaking natural beauty
Coming to Ba Be Lake, you will enjoy the stunning view of the breathtaking sky and clouds, and the amazing creations of nature.
Ha Giang is a province in the northern mountainous region of Vietnam. Ha Giang is still known for its triangular spring flowers with the high plateau of stone, but not everyone knows that Ha Giang is always beautiful in every season, every time of the year is worth conquering.
You can travel to Ha Giang no matter what season of the year because only the roads running in Cao Nguyen rocky mountain are attractive enough for you to visit. The magnificent beauty here shall leave you in awe.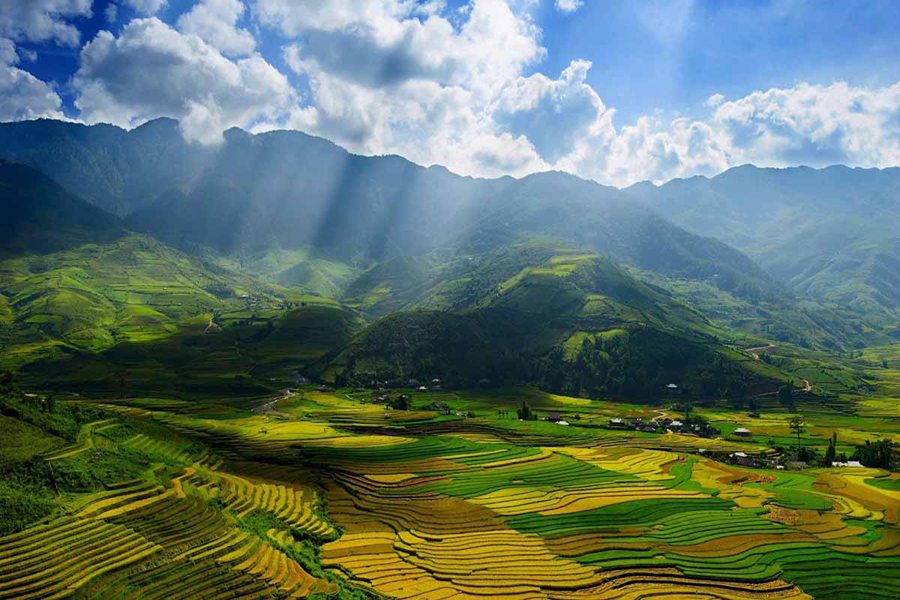 Ha Giang is a place with much stunning beauty of the countryside
Why are you still hesitate, then? Join Vietnam Travel Group for this amazing tour to discover Ba Be lake and Ha Giang right away. If you are still considering, keep reading and you might change our mind.
How will your journey with Ba Be Lake and Ha Giang be in 5 days?
Day 1: Hanoi – Thai Nguyen – Ba Be
Vietnam Travel Group shall pick you up from hotel then depart for Ba Be national park via Thai Nguyen, province of tea plantation. We make some stops en-route for shooting nice pictures. After that, keep going to Ba Be Lake via Bac Kan province. Stop in Cho Ra for lunch before heading to Ba Be Lake.
You then enjoy 3.5 hours boat trip on Ba Be Lake. The motorized boat will take along the Nang River to get to "Dong Puong" cave - a large cave with 30 meters high, 300 meters long, is an interesting place in Ba Be National Park.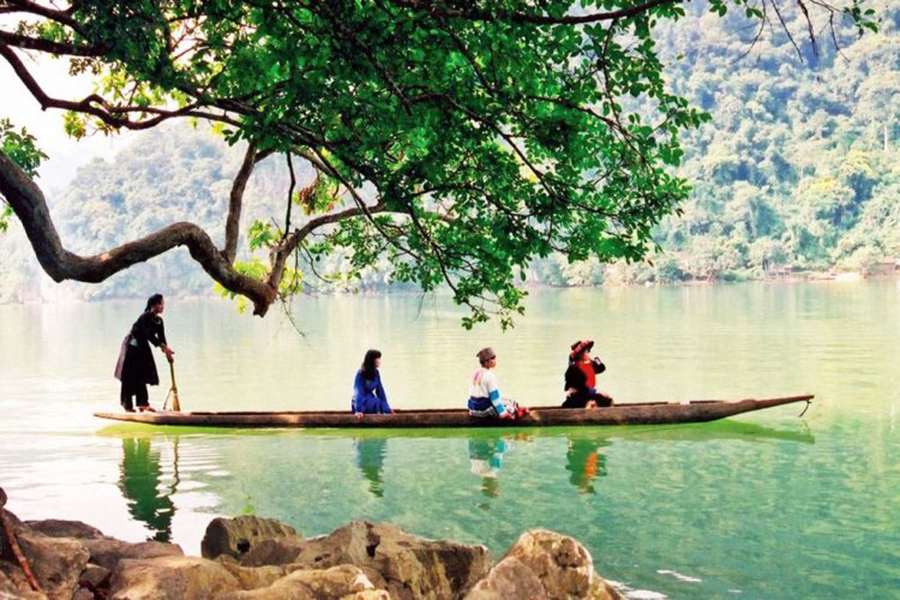 You shall enjoy a peaceful boat trip on the Ba Be Lake
During the night you will have dinner and stay at Pac Ngoi village, where Tay people living. (The Tay people is one of the 54 Vietnamese groups who still keeps living very traditional style). You will have a chance to enjoy the delicious dinner by Tay woman.
Day 2: Ba Be – Nguom Ngao Cave – Ban Gioc Waterfall
On your second day, you wake up early to visit the local market to see how the local people living. After breakfast, you shall go to Ban Gioc waterfall. On this day, you'll take scenic in insightful day trip north of Cao Bang to the beautiful Ban Gioc waterfall on the Chinese border. This picturesque, cascading waterfall is 53 meters high and has an impressive span of 300 meters. The drive offers unique landscapes, limestone karts formations soar from the verdant rice paddies of the surrounding farms of local ethnic minorities.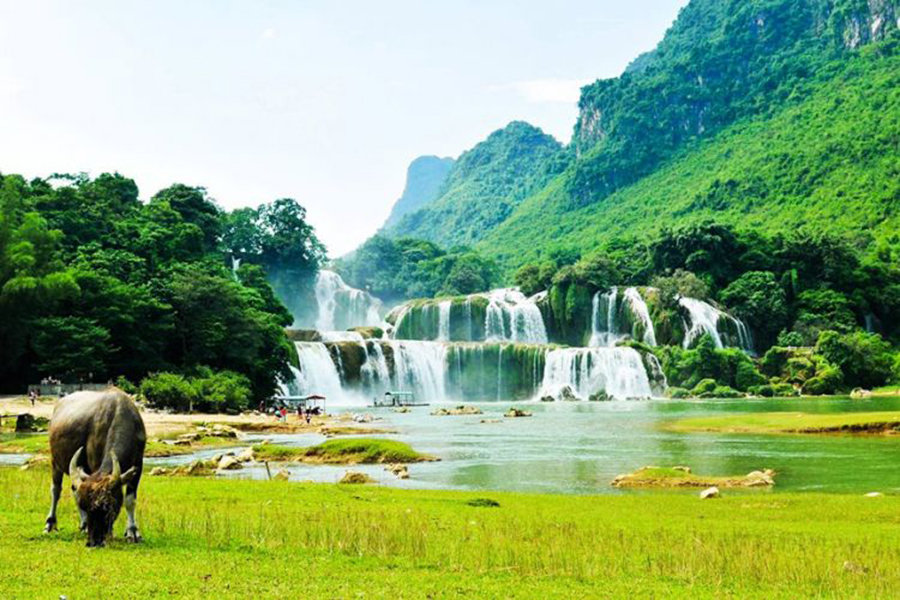 The Ban Gioc Waterfall with such magnificent beauty
Along the way, you'll see Tay, Hmong and Dzao ethnic minority groups. Heading back to Cao Bang, stop to explore the expansive 2144 meter Nguom Ngao Cave to discover its brilliant stalactites. If time permits, we might stop at Pac Rằng village to learn more about the daily life of Nung people.
Day 3: Cao Bang – Meo Vac – Dong Van
After breakfast, our driver will take you to Ha Giang. The scenery is spectacular and the road runs along the sides of the mountains on the way. Stop en route for taking pictures of Ma Pi Leng to pass the most spectacular pass of Northeast Vietnam. Upon arrival Dong Van Town, we make a short walk around the town and ancient village before checking in the hotel.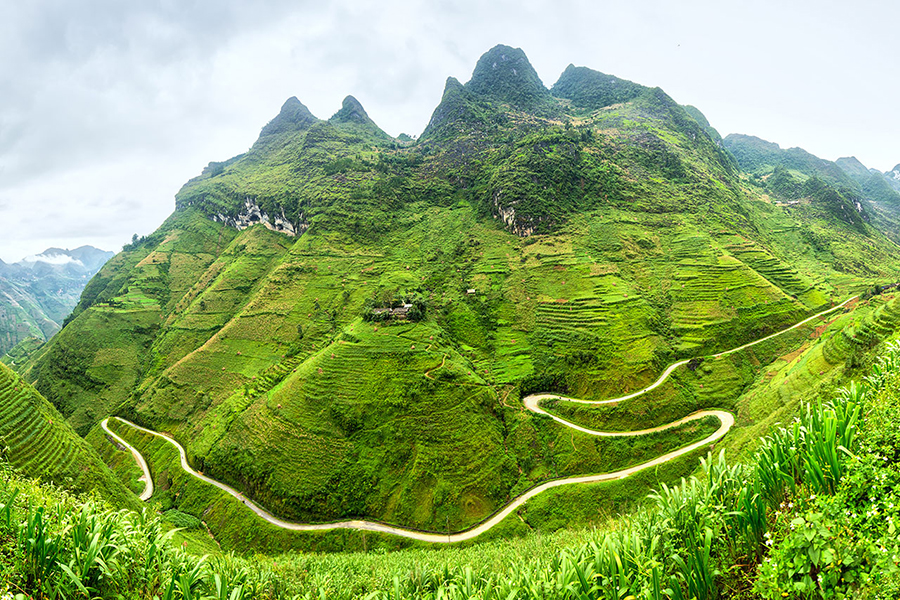 You will stop at Ha Giang - the place with spectacular mountainous areas
Day 4: Dong Van – Yen Minh – Quan Ba – Ha Giang
On your fourth day, we drive from Dong Van to Ha Giang city via Yen Minh and Quan Ba. The scenery today is spectacular – a vast limestone mountain range and perpendicular walls of rock. You'll call in at the infamous Vuong Palace, once the home of a high-ranking H' mong family during French colonial rule. We then stop at Quan Ba twin mountain and heaven gate. On this day, you have many chances to take pictures of Vietnam's outstanding landscape.
Day 5: Ha Giang Trek – Hanoi
You start your last day by having breakfast at the homestay and hiking around the local village to enjoy the fresh atmosphere of the morning and rice fields. We then continue to Thon Tha village, only a total of 90 homes make up the whole neighborhood, traditional stilt houses made from wood and bamboo and with a palm-thatched roof.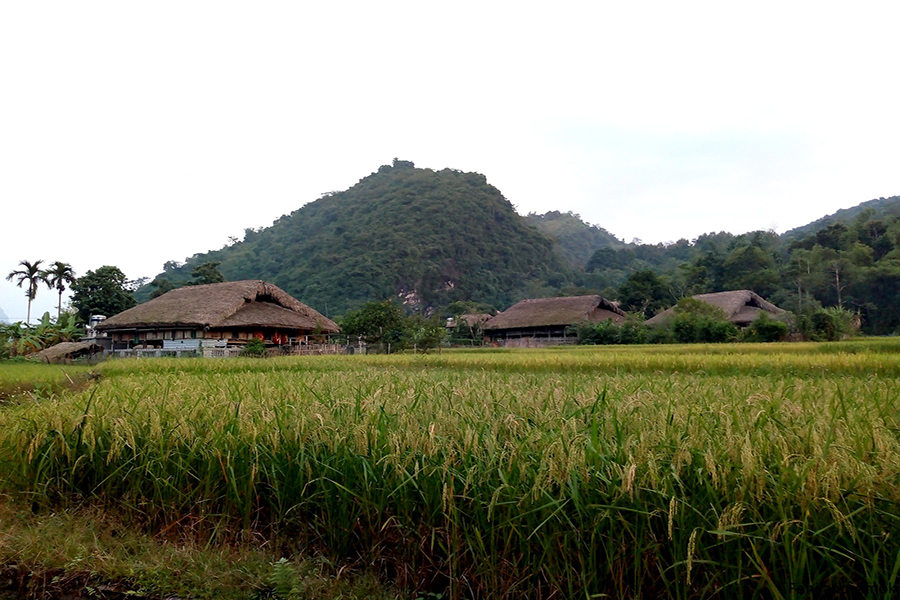 A peaceful corner of Thon Tha village, Ha Giang
Your lunch today is served at a local family with simple but healthy and delicious food. Leave Ha Giang in the afternoon, we will take a long ride back to Hanoi.
Why can't you miss such a great chance to discover wonderful places in Vietnam? Many people have chosen Vietnam Travel Group and go home with a huge smile on their faces, we're hoping you will be the next one.
Vietnam Travel Group is thrilled to serve you with the most amazing travel tour in our beautiful S-shaped country.
vietnamtravelgroup.com